LOOK AT WHAT JUST JUST ARRIVED!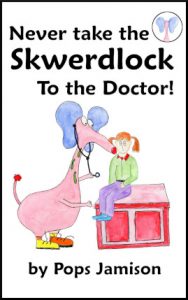 Winner of Honorable Mention in the 2019 Dragonfly Book Awards!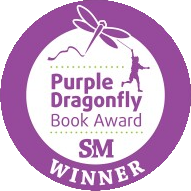 The Skwerdlock is always fun to be with, and is always curious and excited to try new things. The Skerdlock watches everything you do and then likes to try it all. Because of that, the Skwerdlock is a great friend to have around.
The Skwerdlock would never do anything to hurt anyone or to cause any problems. But sometimes, just being a Skwerdlock means that strange things can happen when a Skwerdlock is nearby. This little story is a friendly reminder of what can happen when a Skwerdlock is around.
But, mostly, the Skwerdlock is just an excuse to curl up in the recliner or sofa with your favorite early reader or listener and smile together.
And, if the illustrations seem a bit "amateurish", that's something Pops and the Skwerdlock have done intentionally. They both love really nice illustrations, but they also want to remind your young storytellers they don't have to be "perfect" to create a really good story.
Just remember, "Never Take A Skwerdlock to the Doctor!"